Call Us at
800-997-3177

or fill out the form for more information!
Gopher Industrial is a full line distributor for welding products including welding consumables, welding filler metals, welding equipment, and more. We like to say we give you more than a box of goods, when it comes to your welding projects. We have partnered with many major brands such as Miller Electric, Hobart Brothers, Profax, Lenco Products, Bug-O Products, Koike Aronson, Washington Alloy, Mathey Dearman, Flame Technologies, and many others. By partnering with these major brands, we are able to bring support and welding engineering solutions to your welding projects. Gopher Industrial supports manufacturing, fabrication, construction, aviation, motorsports, education, agricultural, and marine markets when it comes to welding!
Gopher Industrial brings real welding solutions with many of these products.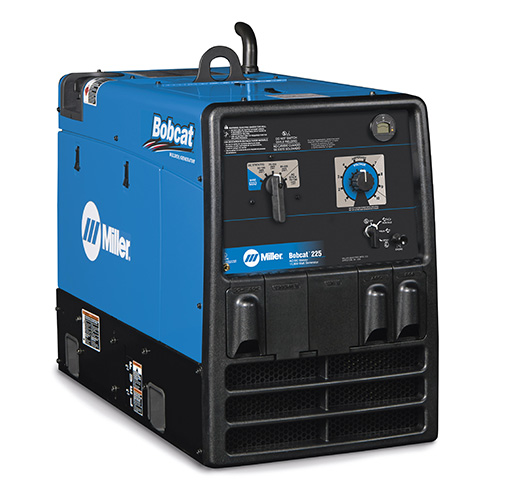 MIG (GMAW)
TIG (GTAW)
STICK (SMAW)
Engine Driven
Multiprocess
Multioperator
Submerged Arc
Wire Feeders
Spool Guns
Automation Systems
Plasma Cutters
Plasma Tables
Induction Heating
Fume Extraction
Oxy-Fuel Gas Apparatus
Gas Control Systems
Welding Positioners
Turning Rolls
Welding Manipulators
Training Equipment
Welding Consumables and Tools
Stick Electrodes
MIG Welding Wire
Heliarc Filler Metals
Pipe Fitting Tools
Pipe Stands
Clamp and Fit Up Tools
Pipe Wraps
Beveling Machines
Welding Helmets
Welding Fire Blankets
Welding Curtains
Welding Clothing
Gopher Industrial's partnership with Miller Electric and Hobart Brothers positions us to bring you technology to drive true savings and quality into your welding projects. We can do this with Miller Electric's Insight Welding Intelligence™ which transforms data into actionable information that drives continuous improvement into your welding processes. Increase productivity, improve quality and manage costs by measuring your welding activities.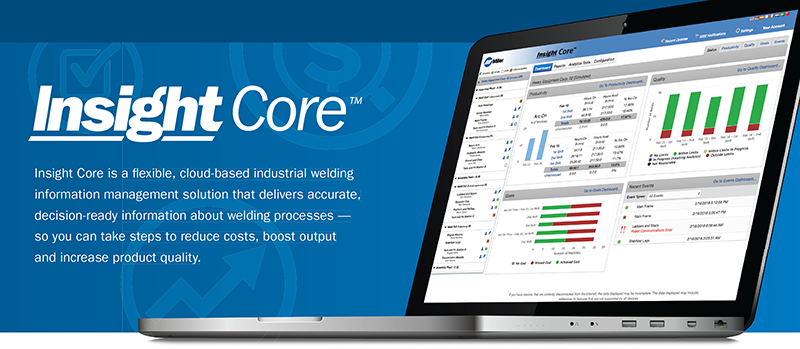 The Insight portfolio ranges from basic dashboards that report operator productivity and weld parameter verification to real-time operator feedback in the weld cell. It can improve first-time weld quality by identifying missed welds, detecting weld defects, and achieve full traceability.

Most importantly, Insight solutions are capable of monitoring your entire fleet, regardless of equipment brand. Built-in functionality on Miller® equipment provides the benefit of being fully integrated. For your non-Miller power sources, Insight offers external data collection devices that enable you to manage your entire welding operation using a common software application.
Gopher Industrial has a vast amount of welding resources with the manufactures we have partnered with when it comes to welding. We can bring those resources to your organization to help build on your existing welding program. These programs cover everything from training, process evaluation, engineering, metallurgy, production improvement and more. Gopher Industrial is your solution when it comes to your welding needs. Let the Gopher Get It!